CSR Activity Of Shrm Biotechnologies
SHRM Biotechnologies PVT. LTD. since its inception has been proactively engaged in social welfareprogrammes running in parallel to maintaining its business ideals, visions and goals.Our core belief is to impart valuable knowledge and education to our young minds simultaneously keeping in mind that in order to flourish and thrive in a society one must nurture its key counterparts.In recent times, some of our multiple commendable humanitarian and social activities gained widespread acknowledgement, recognition and applause.
Annadaan Programme – Providing Lunch Meal To Under Previlage Sector
Sri SriGonesh Jew Thakur Trust, a charitable trust, and an inherent part of a Hindu Temple located in Ballygunge, Kolkata in association with SHRM Biotech mutually entrusted upon the deed of serving the helpless, hapless, covid-stricken families as well as families and individuals embroiled in extreme poverty by providing them food, drinks and covid relief items amidst the ongoing lockdowns as imposed during the pandemic.One commendable pursuit which Mr Kunal Vora, Director and CEO, SHRM Biotech inherently inspired our team to join was the ANNADAAN Programme. Annadaan Programme was birthed at the very moment when a severely long lockdown was announced as a result of controlling measure of the increasing mortality rates of COVID victims in Kolkata. Annadaan wherein – Anna, meaning food grain and Daan meaning to serve- the sheer meaning of this word was believed to its core. Our team of We understand hunger is a source of great struggle, and if the ones who are fortunate enough don't come forward to soothe the unfortunate ones, then who else? In this Annadaan programme, the initial goal was to serve approximately 200 people with food and drink aids every day for a period of 1 month. Meals were vegetarian in nature and highly nutritious contents including soya beans, cereals, vegetables, and staple carbohydrates were prepared. Alongside, drinks inclusive of milkshakes and juices were also prepared.The team started off with a handful of members with intermittent participation of a variety of activitiesranging from selection of meals keeping in mind the nutrient content to sustain a day, to cooking the meals, transferring them into packages and then ultimately distribution. To add a feather to our crown, it was an amaze when it was realised that meals were distributed to more than 12000 people, where almost 400 meals were distributed per day! – A number that hugely surpassed the target goal. Mr. Kunal Vora, has been an inspiration in engaging significant number of people to come take part and share the experience in this event. In his view, none should be left behind, and ones who are fortunate to contribute despite adverse conditions should come forward and serve as to serve is ultimate happiness.Indeed, these are qualities of a Covid- Warrior, one that inspired many to believe in the programme.This event gained great acknowledgement from a widespread audience. Eminent companies and organisations contributed enormously to keep the activity going, well known political leaders of our community joined hands and helped in its longevity, a variety of newspapers displayed the accomplishments and steadily a mere community event became an accolade nonetheless. SHRM Biotech believes in the stronghold of a society that thrives while keeping in mind the well-being of each of its people. We Food products ranged from rice, cereals, vegetables, paneer, with high nutrition content components like carrots and beans. All food products were properly cooked in healthy, hygienic and sanitised surroundings and were safely dispatched in plastic containers to avoid any spillage or contamination.Initially the meals were distributed to approximately 200 people in various areas in and around Kolkata including areas like South and Central Kolkata and North Kolkata , Madhyamgram area etc. Various newspapers and media announced our Annadaan Programme to the wider community thereby engaging a lot many supporters and contributors that kept the pursuit ongoing for additional number of days.
The company also distributed Mask, Sanitizers (in house production) with the Lunch Packets at Madhyamgram and it's adjourning areas.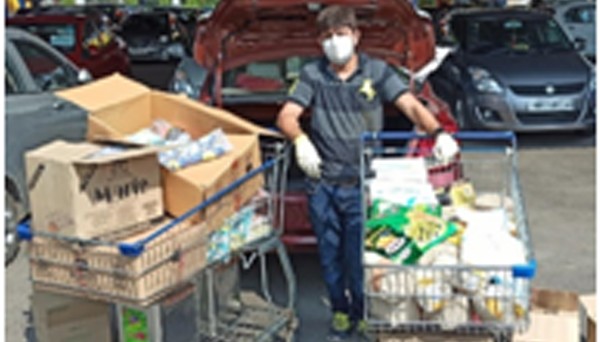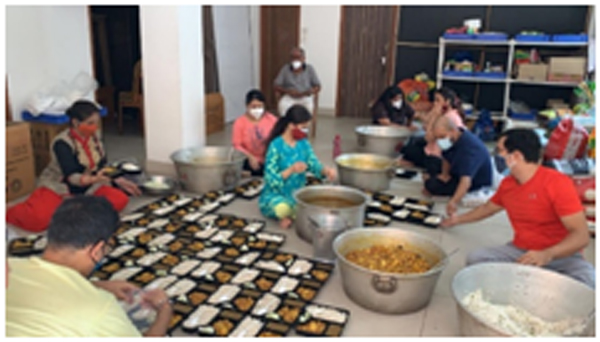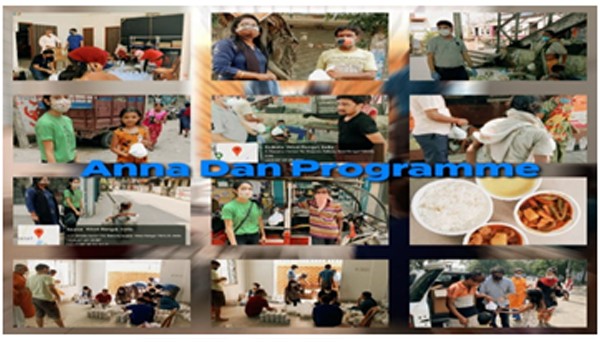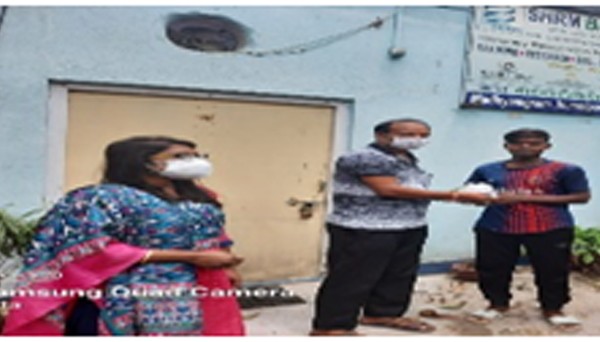 ANNA DAN Is a Proud Recipient of COVID WARRIOR AWARDS 2021- Felicitating the Unsung Heroes
Presented by :- Millennium Post, British High Commission- Kolkata and SKAL International