SHRM BIOTECHNOLOGIES : A BRIEF PROFILE
SHRM Biotechnologies started with a new vision to bridge the gap between the industry and institutes by understanding the needs of the industry and the potential of educational institutes. SHRM Bio aims to be the leading service provider in all major areas of industrial and academic biotechnology in Kolkata & India with a knowledge-based approach and personalized customer service.
SHRM Biotech started up as Biotech services & training company in Eastern region with the objective of preparing professionals with the right mind set and skill set to leverage the potential of Biotechnology through high quality, intensive practical oriented training programmes in several specialized streams. From biotechnology to clinical trials, SHRM Biotech delivers solutions that help utilize information effectively and transform key business practices. With an unparalleled dedication to quality, we help our clients' priorities, plan, and implement the right technology solutions to meet their needs, all the way from discovery to product launch.
SHRM Biotech has one of the finest laboratory facilities on par with any research institute, with latest equipments to work on all the aspects of Bioscience like Molecular Biology, Genetic Engineering, Microbiology, Immunology, Biochemistry etc with separate spacious labs creating an ambient atmosphere of true services. Our prime assets are our people who are trained, determined and committed to decipher to each and every student the complete benefits of what they have undertaken by providing individual attention during their process of learning each and every time.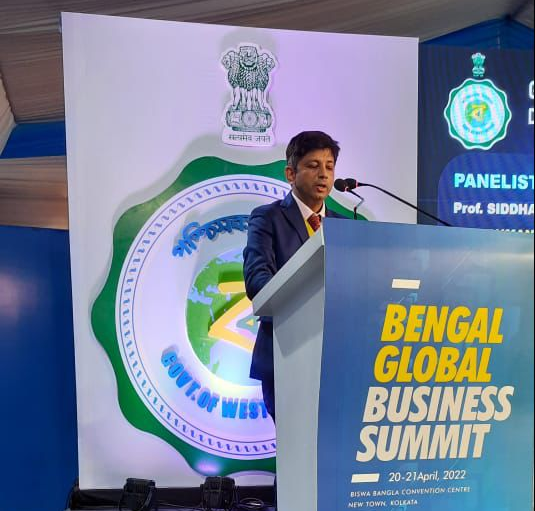 Invited to be a Panelist by Department of Science, Technology and Biotechnology, Government of West Bengal at Bengal Global Business Summit 2022 (BGBS 2022), Biswa Bangla Conventional Centre, Kolkata.