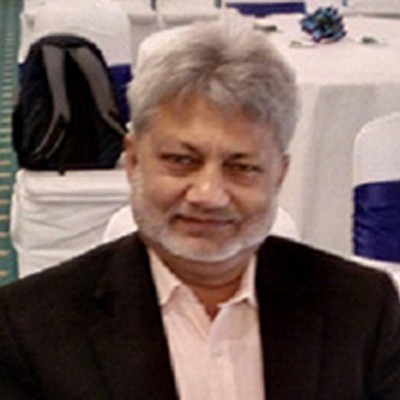 Mr Vijay Vora is a Graduate in Commerce and has more than 40+ years of business experience in different areas of core business expertise.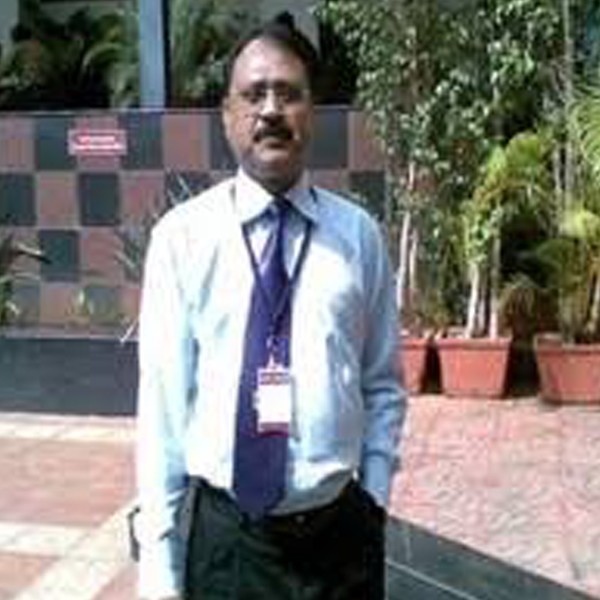 Dr. Pradip Kr. Mazumder
Co – Chairman
Dr. Pradip Kumar Mazumder is an eminent Techno-Commercial domain expert reputed for his scientific and business leadership with global footprints over twenty seven years of experience across India & US after obtaining his PhD from IVRI in 1991. Dr. Mazumder possesses multi-faceted skills and a proven track record of innovation, achieving organizational goals, advising on the Scientific Advisory Boards of Corporations and Foundations. He remains a visiting scholar and scientist at numerous academic institutions, business meetings and conferences related to Science and Commerce. His creativity in problem-solving includes the development of animal, human and plant healthcare products, diagnostics, vaccines, novel formulations, business development, new natural products, Agrochemicals, Nutraceuticals. Dr. Mazumder spearheaded many international projects related to discovery research for pharmaceuticals and biotechnology, he was also involved in successful transfer and implementation of technologies from academia to industry. Dr. Mazumder is equally strategic on the planning of marketing, sales and brand imaging. He has been nominated as Asia Pacific Entrepreneur for the year 2018 and a Fellow of International Society For Research and Development. He has also been invited for Horasis India-Spain meeting on innovation as a keynote speaker in June, 2018.
Dr. Pradip Kumar Mazumder has acquiesced and managed International Research collaborations with top notch universities and business partnership (Chaired US $ 150 million Advinus-Merck collaboration, Novartis, Astra Zeneca), academic collaborations (Harvard, Oxford, Karolinska, Yale), Contract manufacturing /CRO business, public-private-partnerships, managed the global sourcing of new chemical entities/API from custom manufacturers. Extensively experienced in technology transfer, business development, regulatory and compliance audits and extensively connected to USA, EU, Africa and China to create partnerships, alliances and exploring new business avenues. Dr. Mazumder is extensively connected with NGOs and non – profit organizations. He helps them out in Fund raising, Project Management and Partnership with Corporate bodies and federal agencies. Dr. Mazumder co-founded many startup Companies in Pharma and Biotech sectors including KeegadBiogen (Kee Diagnostics), Imperial Life Science Bio services. Dr. Mazumder co-chaired $ 150 million project with Merck. He is extensively connected with key opinion leaders in academia and industry. Dr. Mazumder spearheaded collaborations with Oxford, Harvard, Karolinska, Novartis, Astra Zeneca, Merck and others. Currently, Dr. Mazumder is MD & Co-Chair of CSC Capital (USA) India.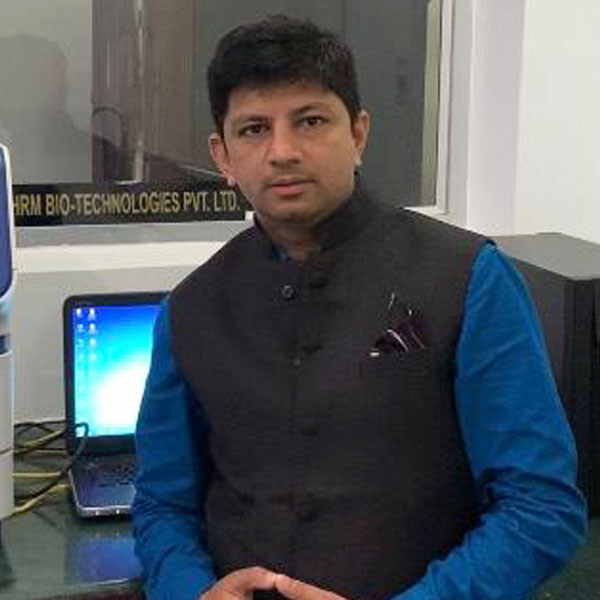 Mr. Kunal Vora
Founder Director & CEO
Strategic Partner – Stoodnt. Incorporation, USA.
Director – ANZ – India Business Chamber
Mr Kunal Vora is the founder Director of SHRM Biotechnologies Pvt Ltd and he is mainly responsible for the Business Development of the company. His other responsibilities include looking after the Finance, marketing of the company with these, he has the responsibilities in fostering innovation, leadership, teamwork and work values within the organization. Prior to this, he was associated with Multinational companies like Ernst & Young & Ocwen Financial Solutions USA.
Mr Kunal is also involved in many social activities like "Anna Dan Initiative". He was the director of the Interact Club in Kolkata. He holds a Master degree in Business Management, Kolkata and has undertaken "The Financial Times Course on Wealth Management", New York.
He's been recognized by one of the Youngest Education Entrepreneur in Biotech Industry, and he's been awarded as Biotech Entrepreneur 2020 by the Microbiology Society Of India ('MSI') and he's also been awarded by the Governors of Odisha & Tripura in 2017 & by the Union Minister of Agriculture, Panchyat Raj in 2018. He's also been interview by Business Line Magazine – as Youngest Entrepreneur in Biotechnology Education Business and even interviewed by India Today, Education World, and other Online & offline Media bytes. He also feathered a cap from ASSOCHAM – Skill India Award for leading the organization as a promising skill development training institute. Under his leadership, the company is a new Entrant for the Go-Global Awards 2021. Mr. Vora is a also qualified NIESBUD Trainer on Entrepreneurship.
He's been invited speaker and chairperson in many institutions like Entrepreneurship Development Institute, NIT – Durgapur, SVIMS, Sister Nivedita University, Techno India, Institute of Ceramic Technology, MAKAUT and many more. He was one of the keynote speaker for the West Bengal Government – Dept. of Science Technology & Biotechnology "For Building Biotechnology Eco-system in West Bengal". And currently, SHRM Biotechnologies is been empowered to undergo a collaborative seminar with the West Bengal DBT & DST.
He's been nominated & incubated by West Bengal Industrial Development Corporation, to undergo a Business Excellence Programme conducted by IBAC, FICCI and University of Texas (USA). And he's also been selected to undergo an empowered Inspiring Entrepreneurship Programme by United Nations (UNCTAD).
He's also included in the Board of studies committee of Amity University, Jharkhand for the Dept. of Biotechnology and also in the BoS of Biotech Dept. for Jamshedpur Women's College.
He's also a strategic Business Partner of StoodntIncorporation, a USA based Ed-tech company and also had served Directorship in a Recruitment and talent acquisition firm.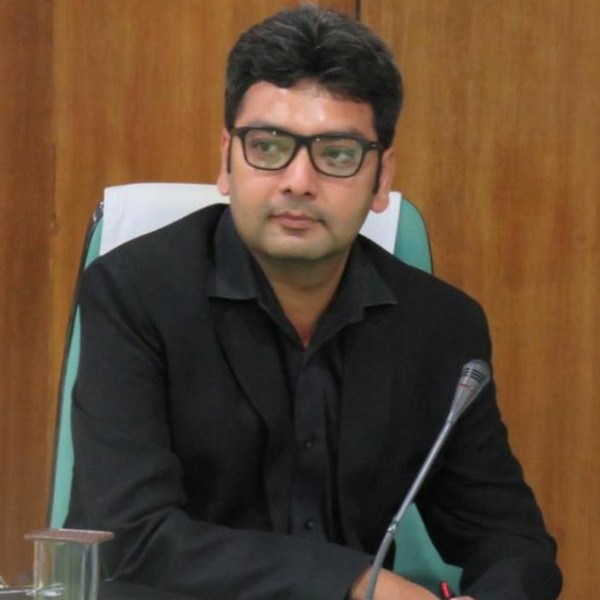 Dr. Deborshi De
Research Director
Dr Deborshi De is a Life Science specialist, scientist, an educationist and a social entrepreneur. His expertise is in the Research areas of Food Technology and Sustainable Agriculture, Dr Deborshi is also an facilitator at United Nations' flagship capacity-building programme, UNCTAD-Empretec (Empretec). Deborshi has a profile of having trained over 20,000 professionals in management and technical skills at leading institutes across India and the globe.
He has a varied Industry background with hands-on managerial and domain expertise in various aspects of Marketing, Business Development, PR, Factory Setup, Product Development, Agriculture, Contract Farming, and Allied operational aspects, with considerable experience as a subject matter expert in the areas of Management Consulting.
Academically, he has completed his Ph.D in Plant Molecular Medicine from Colorado Technical University, USA after finishing Masters in Biochemistry and Bachelors in Botany from premiere colleges of India. He is a Lead Auditor for ISO22000, FSSC 22000, ISO 9000 (bridge course ISO 9001:2015), ISO 14000 (bridge course ISO 45000), ISO 18000, SA 8000 & BRC-Food & IOP.
He is also the winner of several awards at national and International level, including HIEERA- High Impact Entrepreneurs from Emerging Regions for Action, From EIF-UNCTAD, India and "Youth Icon for Generation Next" from the prestigious "Royal Thoughts India". He is also a National Level Resource Person for FSSAI, training people for several FOSTAC Programs across India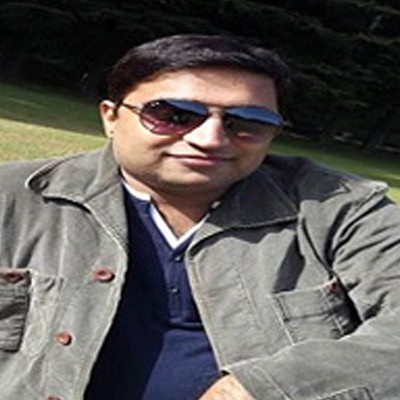 CA Soumitra Trivedi is Practicing Chartered Accountant Since last 14 years. He has also Qualified Company Secretary and has done Diploma in Information system Audit (DISA) from ICAI. He has secured 1st Rank in World Trade Organization and International Trade Laws course conducted by ICAI and was facilitated by Hon'ble Union Minister of Power Mr Piyush Goyal.
Soumitra Trivedi hold Master's degree in Commerce From Calcutta University. He has also accredited with Junior Research Fellowship (JRF). apart from that CA. Soumitra Trivedi has a indeed vast experience in the field of Accounting, Auditing, Business Finance, Taxation and Budgeting.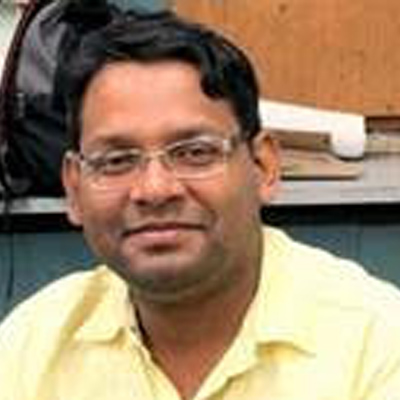 Dr Sujay Ghosh is an alumnus of Asutosh College, Kolkata (B.Sc.) and IIT Kharagpur (M.Sc.) he received the PhD degree from the University of Calcutta after doing research work at Saha Institute of Nuclear Physics, Kolkata. His dissertation was on the photophysical and photobiological investigations involving various small organic molecules with chemical and biological significance. He has been a Post-Doctoral Fellow of CSIR Central Glass and Ceramic Research Institute, where he worked on high-performance nanoalloy catalysts for use in room temperature hydrogen generation from chemical hydrogen storage materials. He has 10 research publications in international peer-reviewed SCI journals.